It's Not Too Late!! Take the courses you want!
Didn't get all the courses you wanted or needed at your school?  As part of both St. Albert Catholic and Public schools, St. Gabriel High School is here for you!  We are a publicly funded blended learning school.  This means our courses are online for student access anytime, from anyplace, AND you can meet and work with your teachers one-on-one based on your schedule, not a school bell schedule.  
If you need courses that are not fitting into your current timetable or if the classroom is not working out for you, give us a call at 780-459-6616 to see if we can help.  And remember, high schools in Alberta are funded based on the courses you complete at the school.  This means you can attend more than one high school at the same time!!  Come in and discuss your options and the possibility of taking courses with us.
---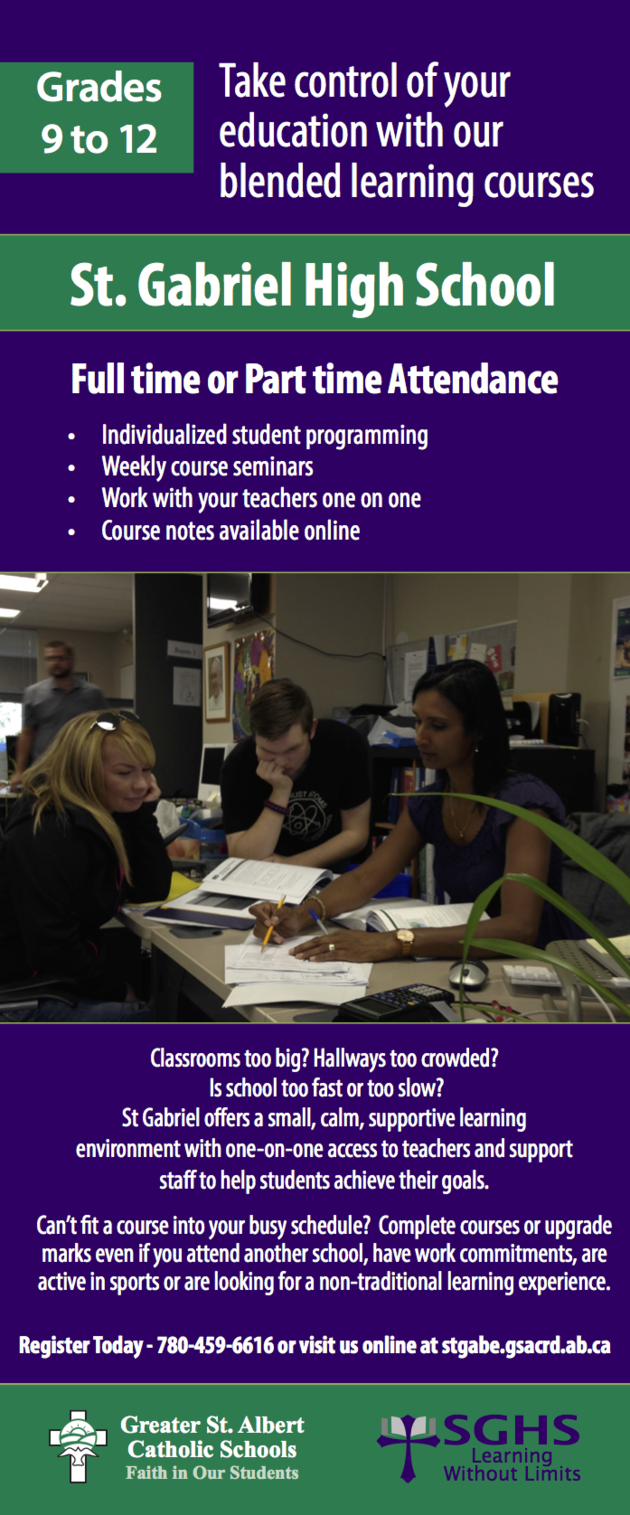 Division News