Back to all posts
Posted on
Adult Student Information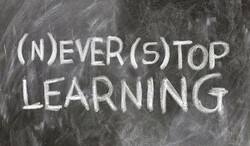 Fast Track Options Available -
Student Funding
- Alberta Education funds a student's education until they reach the age of 20 - (students must be less than 20 years old on September 1 of the given school year in order to receive funding for the year).  After the age of 20, students will be responsible for all high school and post-secondary course costs.
For information on the different funding options for mature students (scholarships, bursaries, loans) visit: http://alis.alberta.ca/hs/fo/howtopay.html
Adult Fees (2019-2020)
Adult students are charged $110.00 per course credit.  Core courses such as english, math, science, and social are $550.00 per course.  Option courses range from $110.00 to $550.00 depending on the number of course credits.  Note, we do not accept applications from out of province or international students.
Adult students who withdraw from a semester course by the third Friday of the current semester will receive a refund of 80% of the course cost.  No course refunds will be issued after the third Friday of the current semester.


Fast Track Options Available
Quarterly courses are fast track courses and are scheduled over an 8 week period. You may only register for 1 core course per Quarter.
Semester courses, similar to traditional high schools are scheduled over approximately 18 weeks.