Back to all posts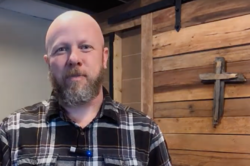 Unique to the Catholic school is the capacity of its teachers to model and witness the Catholic faith to students. Through the spirituality of communion and the permeation of faith and wisdom within pedagogy and curricular content, our students experience what it means to live like Jesus. Therefore formal, intentional, and visible supports are in place within the Catholic school so that its teachers provide optimal faith based learning experiences for students.
The school chaplain plays an essential role in supporting the principal and all staff in realizing these outcomes for our schools. We are so blessed to have Doug Kramer as our school chaplain.
Please click on the links below to access videos from Doug.