Student Code of Conduct
In support of providing a welcoming, caring, respectful and safe learning environment students and their families are required by provincial legislation to be familiar with the School Code of Conduct. Our school will annually review this information with staff, parents, and students and was last reviewed with the school staff on May 15, 2020.
If there is enough parent participation to form a school council, the Student Code of Conduct is reviewed by the school council in the spring of each school year.  If there is not enough parent interest to form a St. Gabriel school council, parents are encouraged to make comment to the Student Code of Conduct by emailing the school administration.  The code of conduct was reviewed by the staff on Feb 12, 2021.
The Code of Conduct Review To Address Bullying Behaviour Administrative Procedure for the District is on the GSACRD District Website.
The school application of this procedure is available in the SGEC Student Code of Conduct Handbook in the Safe and Caring Section.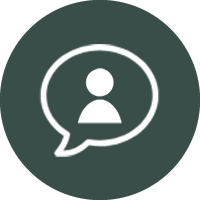 Do you have a safety concern?
If you cannot find an adult when something happens that upsets you, makes you feel unsafe, or affects the safety of others at school, let us know.
See It! Report It! is secure, anonymous, and confidential. You do not have to provide your name unless you want to. 
To report your safety concern, please visit the "PSSTWorld" Promoting Safer Schools Together website.