Catholic Faith
Criss Cross Ministries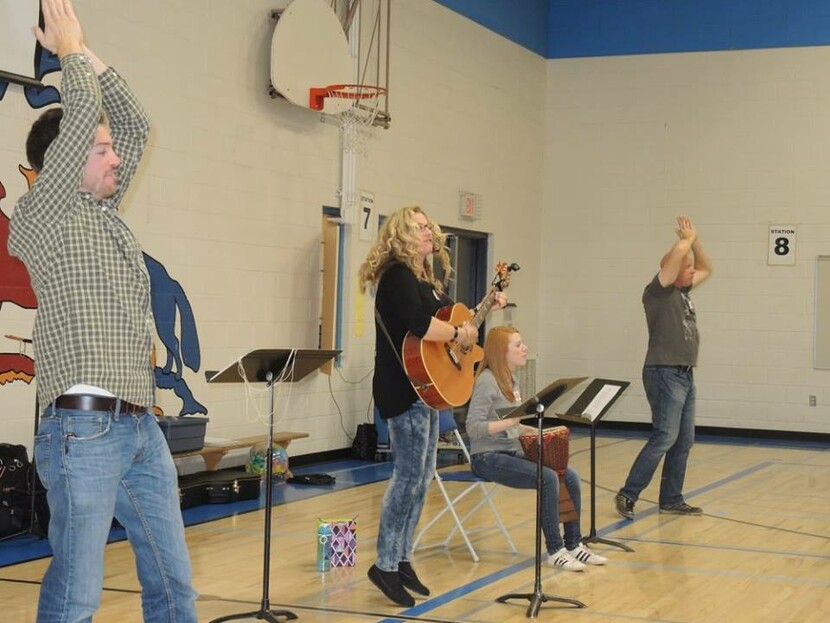 St. Gabriel students come together in celebration as students of God every Thursday throughout the school year.  Doug Kramer from the GSACRD Criss Cross team comes to our school twice a month to celebrate and enjoy fellowship with our students.
St. Albert Catholic Parish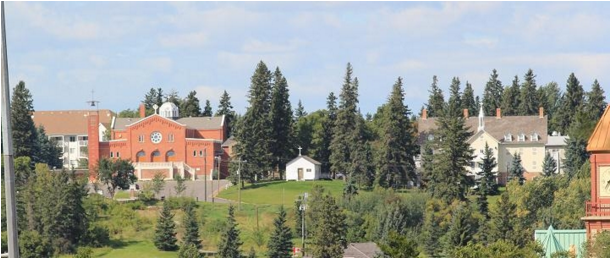 St. Gabriel is affiliated with St. Albert Catholic Parish.  The St. Albert Catholic Parish Church sits atop Mission Hill in St. Albert on the same site that Oblate Father Albert Lacombe and Bishop Alexandre Taché chose to establish a mission in 1861.…
To learn more about our Parish, please click here.
Advent and Christmas Mass/liturgy times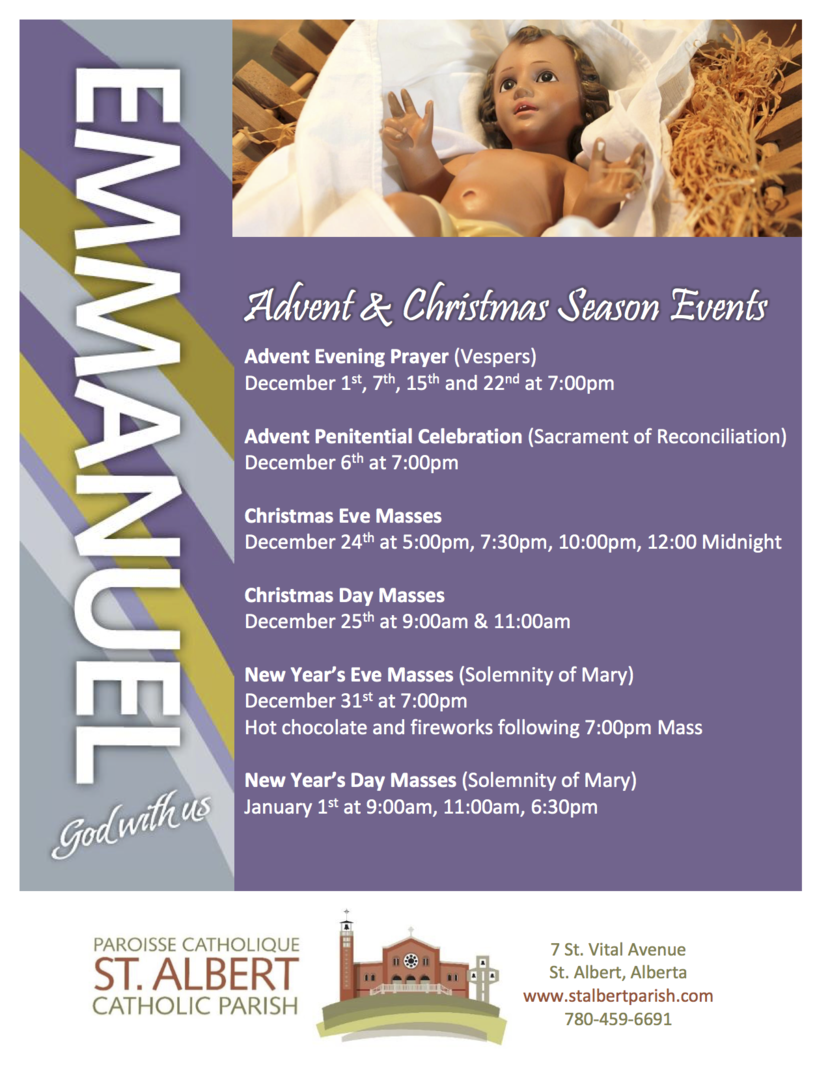 Community Involvement
Charity is the greatest social commandment.  It respects others and their rights.  
It requires the practice, and it alone makes us capable of it.  
Charity inspires a life of self-giving.  
Catechism of the Catholic Church - 1889
SGHS Students at the St Albert Food Bank
Carving Pumpkins at Youville Home
SGHS students connecting with Father Ignacy
Raking leaves on parish grounds to help Father Ignacy
SGHS students celebrating 150 years of Catholic Education
SGHS homemade Christmas cards for Youville Home residents
SGHS Volunteer for Salvation Army Christmas Kettle Campaign